The perfect partner to your stylus, the Newton Clamp is designed to anchor your records helping to reduce vibration and distortion. Utilising a specially engineered levitation system, this clamp applies the perfect amount of force without damaging your favourite records.
CNC Machined Aerospace Aluminium
Each body is carefully machined to extremely high tolerances to ensure precise weight distribution and maximum rigidity.
Detailed Monocoque Chassis
The clamp is tensioned through a monocoque chassis with consists of an aluminium body and carbon fibre caps.
Spring - Loaded
Suspension
Loaded with 10 individual springs which perfectly balance the clamp onto your record with precise force.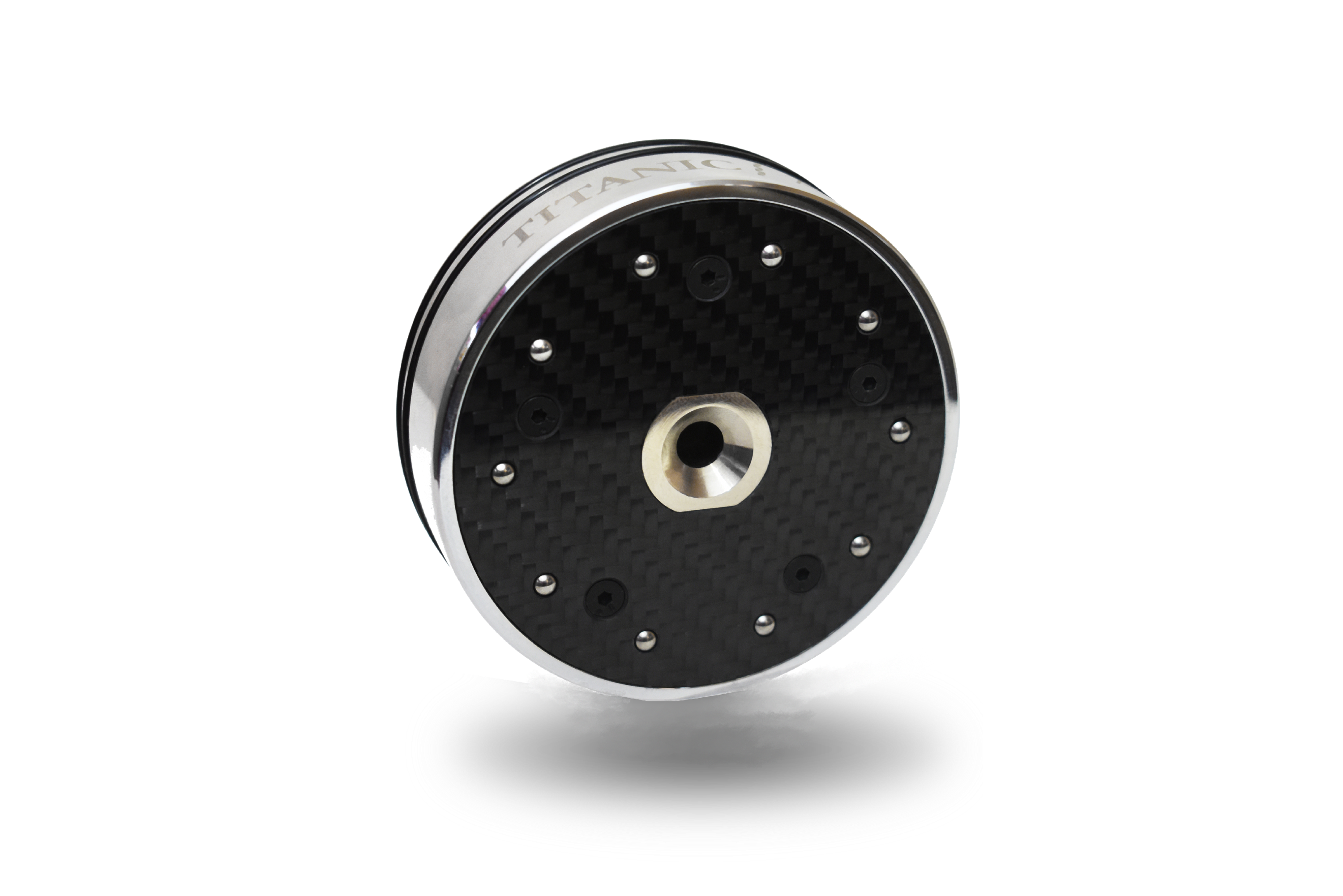 By simply aligning the Newton Clamp over the spindle and resting it gently over your record, the spring loaded suspension will automatically adjust accordingly to exert ideal downforce, pressing the record onto the platter to perfect stability.
The Newton Clamp is compatible with all turntables models and pairs with additional accessories such as felt, rubber, cork or leather mats. Sporting a reflective chrome finish and carbon fibre accents, this impactful design will not only improve the sonic ability of your turntable, but also the aesthetic.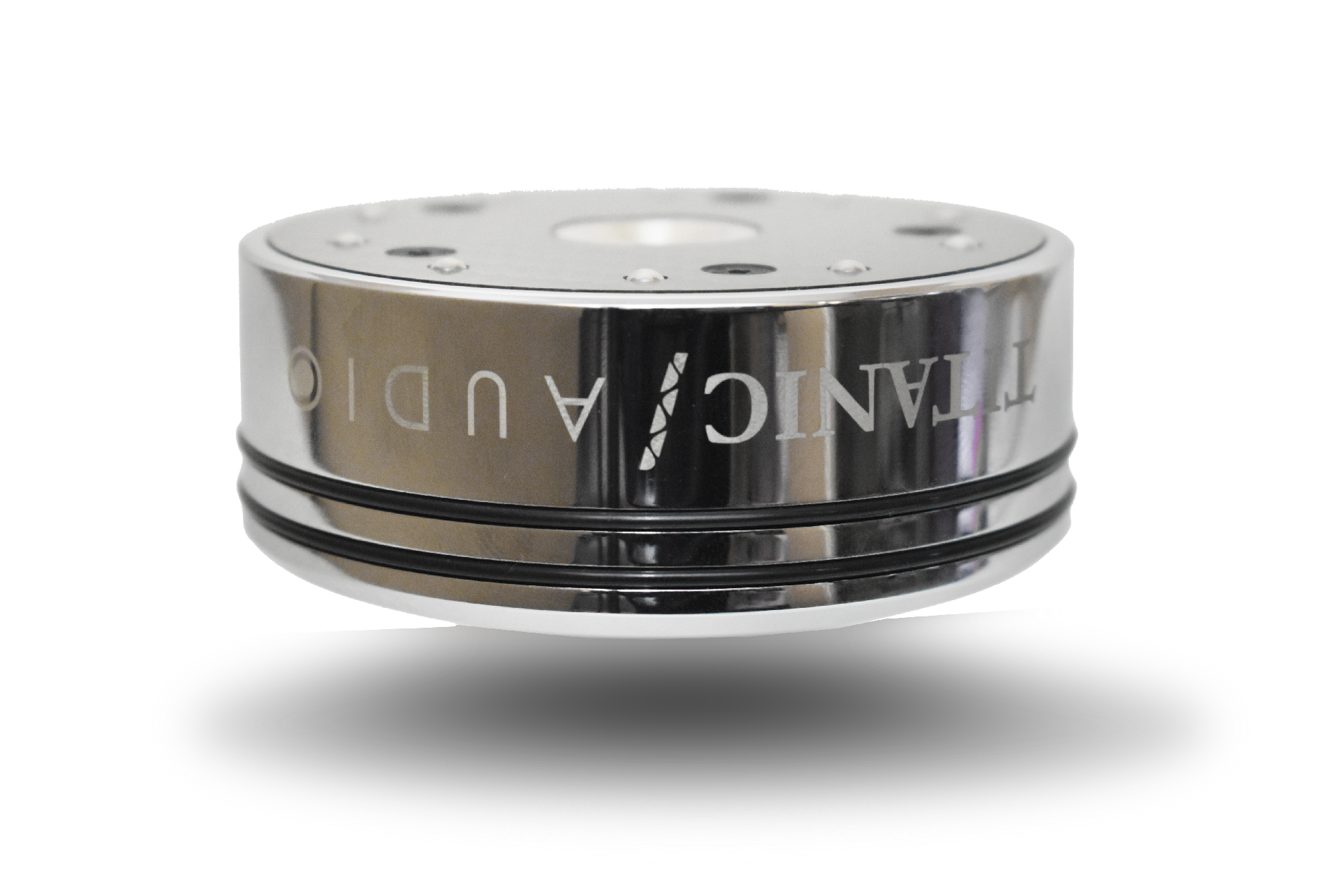 By placing the Newton Clamp over your record, the additional weight and force can help reduce reverberation.
Any turntable or record can be improved with the addition of the Newton Clamp, helping improve tracking.
With older records usually experiencing some form of warpage, a record clamp can help stabilise and improve consistency of a spinning record.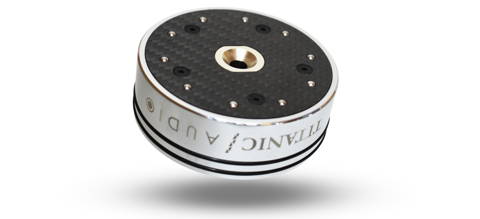 CNC Machined Aerospace Aluminium